| | |
| --- | --- |
| | Oct 11, 2018 22:07:35 GMT -5 |
Post by Adelaide Drusa on Oct 11, 2018 22:07:35 GMT -5
[nospaces]
[attr="class","revcall"]
[attr="class","revcalltop"]
[attr="class","revcallimg"]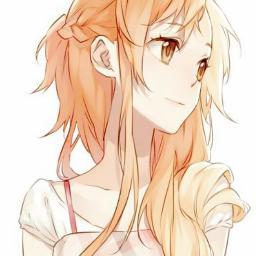 [attr="class","revcallname"]Adelaide
Drusa
[attr="class","revcalllyric"]GOTTA MAKE A MILLION, DOESN'T MATTER WHO DIES
[attr="class","revcallbar"]
[attr="class","revcallbar1"]



RANK


Warrior


[attr="class","revcallbar1"]



AGE


seventeen


[attr="class","revcallbar1"]



PRONOUNS


she/her


[attr="class","revcallbar1"]



SEXUALITY


straight


[attr="class","revcallbar1"]



ORIGIN


rosewyvern


[attr="class","revcallmid"]
[PTabbedContent]
[PTab=
[attr="class","revcalltab"][attr="class","fa fa-paw"]
]
[attr="class","revcallpersonality"]
[attr="class","revcallbio"]
Name: Noibat[break]
Nickname: Noibat [break]
Level: 23 [break]
Type: Flying/Dragon [break]
Gender: Female [break]
Ability: Telepathy[break]
Moves: Air Cutter - Wing Attack - Bite - Gust - Tackle - Absorb[break]
Nature: Timid


[break]
Name: Absol[break]
Nickname: Absol [break]
Level: 21 [break]
Type: Dark [break]
Gender: Male [break]
Ability: Super Luck [break]
Moves: Flash - Bite - Future Sight - Quick Attack - Pursuit - Scratch [break]
Nature: Naughty
[/PTab={background-color:transparent;width:598px;height:400px;padding:0px!important;margin:-23px -3px -3px -3px;}]
[PTab=
[attr="class","revcalltab"][attr="class","fa fa-book"]
]
[attr="class","revcallbio"]
Dear Mom and Dad,
You knew this day would come eventually. I'm leaving home to become a Pokelord. It's been my dream since I can remember!
Finally, the opportunity has come and I have decided to seize the moment. Unfortunately, that meant I couldn't say goodbye.
I know you'll miss me, but please don't worry. I have Noibat and Absol wtih me; they'll be my trusty companions and make sure I'll be alright.
Love always,
Adelaide
Some Extra Things


First Pokemon was an Absol.


Her nickname from well-known friends is Addy.


Parents are blacksmiths.


Parents are over protective, not wanting Adelaide to join the fight.


Adelaide has always been a go-getter.


Noibat came into Adelaide's life because she was lost in Rosemary Forest. Adelaide found her and coaxed her to come out of her hiding spot then showed her the way back through the cave. They came across a few Pokemon that Absol took care of and finally a Druddigon. Absol was low on health, but tried his hardest. When he couldn't anymore, Noibat stepped in and helped Adelaide. From then, Noibat knew she wanted to stay with Adelaide. Adelaide then set down a Pokeball to which Noibat accepted.


Of course her parents were frantic when she went missing during this time, as she had only meant to be out until sundown. When she came back, she argued with her parents for more freedom and eventually they budged after seeing the friend she had made.


[/PTab={background-color:transparent;width:598px;height:400px!important;padding:0px!important;margin:-23px -3px -3px -3px;}]
[PTab=
[attr="class","revcalltab"][attr="class","fa fa-user"]
]
[attr="class","revcallplayer"]
played by
Elestair
22 . SHE/HER . EST . DISCORD OR PM
[/PTab={background-color:transparent;width:598px;height:400px;padding:0px!important;margin:-23px -3px -3px -3px;}]
[/PTabbedContent={width:598px;background-color:transparent;height:400px;padding:0px!important;border:0px!important;margin-left:0px;margin-top:0px;text-align:justify;color:#555555;font-size:10px;}]
[attr="class","revcallbot"]
LOOKS LIKE
Asuna Yuuki
from Sword Art Online
PHARAOH LEAP CREATES
[googlefont=Roboto:400,700,800|Roboto Condensed:400,700|Montserrat:300,400,800|Oswald:300,400,700]
[newclass=.revcall]width:600px;background-color:#eeeeee;color:#555555;text-align:justify;font:10px Verdana;[/newclass]
[newclass=.revcalltop]background-color:#222222;padding:35px;color:#eeeeee;height:110px;text-transform:uppercase;[/newclass]
[newclass=.revcallimg]float:left;height:100px;width:100px;padding:5px;background-color:#eeeeee;margin-right:20px;border-radius:100%;[/newclass]
[newclass=.revcallimg img]height:100px;width:100px;border-radius:100%;[/newclass]
[newclass=.revcallname]font:35px Montserrat;font-weight:300!important;line-height:30px;padding-top:15px;[/newclass]
[newclass=.revcallname div]color:#cec343;[/newclass]
[newclass=.revcalllyric]font:bold 10px Roboto;line-height:10px;padding-top:8px;margin-left:134px;letter-spacing:.5px;color:#999999;[/newclass]
[newclass=.revcallbar]background-color:#cec343;padding:35px;color:#222222;font:bold 10px Roboto;letter-spacing.5px;line-height:10px;text-transform:uppercase;white-space:nowrap;[/newclass]
[newclass=.revcallbar div]font:16px Montserrat;font-weight:300!important;line-height:15px;text-transform:lowercase;color:#eeeeee;padding-bottom:5px;[/newclass]
[newclass=.revcallmid]border-left:solid 1px #e9e9e9;border-right:solid 1px #e9e9e9;[/newclass]
[newclass=.revcalltab]height:32px;width:32px;font-size:12px;background-color:#191919;line-height:32px;text-align:center;position:absolute;z-index:10;[/newclass]
[newclass=.revcallpersonality]padding:35px;[/newclass]
[newclass=.revcallpersonality1]background-color:#f9f9f9;padding:26px;border:solid 1px #e9e9e9;[/newclass]
[newclass=.revcallpersonality1 div]padding-right:15px;height:276px;overflow:auto;[/newclass]
[newclass=.revcalllikes]border:solid 1px #e9e9e9;background-color:#f9f9f9;padding:24px;height:110px;[/newclass]
[newclass=.revcalllikes h1]margin:-25px -25px 24px -25px;background-color:#222222;padding:20px;color:#eeeeee;font:15px Montserrat;text-transform:uppercase;font-weight:300!important;line-height:10px;[/newclass]
[newclass=.revcalllikes h1 b]font-size:17px;font-weight:300!important;color:#cec343;line-height:10px;padding-right:5px;[/newclass]
[newclass=.revcalllikes div]font:bold 10px Roboto;line-height:12px;height:61px;padding-right:15px;overflow:auto;[/newclass]
[newclass=.revcalllikes div b]font:bold 10px Roboto;color:#cec343;padding-right:5px;line-height:12px;[/newclass]
[newclass=.revcalllikes1]height:10px;[/newclass]
[newclass=.revcallbio]margin:0px 35px 0px 35px;border:solid 1px #e9e9e9;background-color:#f9f9f9;padding:29px;[/newclass]
[newclass=.revcallbio div]height:270px;overflow:auto;padding-right:15px;[/newclass]
[newclass=.revcallbio h1]border-bottom:solid 1px #cec343;padding-bottom:14px;padding-top:9px;margin-bottom:20px;font:20px Montserrat;font-weight:300!important;line-height:17px;text-transform:uppercase;color:#cccccc;text-align:left;[/newclass]
[newclass=.revcallplayer]font:45px Montserrat;font-weight:300!important;color:#222222;line-height:40px;text-transform:lowercase;text-align:center;[/newclass]
[newclass=.revcallplayer b]font-weight:300!important;color:#cec343;line-height:30px!important;[/newclass]
[newclass=.revcallplayer h1]font:bold 12px Roboto;line-height:15px;height:15px;padding:5px 0px 15px 0px;text-transform:uppercase;text-align:center;margin:0px;[/newclass]
[newclass=.revcallplayer h2]line-height:15px;height:15px;text-align:center;margin:0px;[/newclass]
[newclass=.revcallplayer h2 a]font:bold 15px Roboto;line-height:15px;color:#cec343;[/newclass]
[newclass=.revcallbot]border-top:solid 5px #cec343;background-color:#222222;padding:35px;font:bold 10px Roboto;letter-spacing:.5px;color:#eeeeee;text-align:right;[/newclass]
[newclass=.revcallbot div]float:left;color:#555555;[/newclass]
[newclass=.revcallbot b]color:#cec343;[/newclass]
[newclass=.revcallpersonality1 div::-webkit-scrollbar-thumb:vertical, .revcalllikes div::-webkit-scrollbar-thumb:vertical, .revcallbio div::-webkit-scrollbar-thumb:vertical]background-color: #cec343;border:none!important;border-radius:0px!important;[/newclass]
[newclass=.revcallpersonality1 div::-webkit-scrollbar, .revcalllikes div::-webkit-scrollbar, .revcallbio div::-webkit-scrollbar]width: 5px;background: transparent;border:none!important;border-radius:0px!important;[/newclass]
[newclass=.revcall .PT_table .PT_tabs]border: 0px;text-align:center;background-color: transparent;font:bold 10px Roboto;text-transform:uppercase;line-height:10px;margin-top:-258px;margin-left:526px;position:absolute;-webkit-transition: all 0.2s ease; -moz-transition: all 0.2s ease; -o-transition: all 0.2s ease;cursor:pointer;color:#444444;[/newclass]
[newclass=.revcall .PT_table .PT_tabs_hover]border: 0px;text-align:center;background-color: transparent;font:bold 10px Roboto;text-transform:uppercase;line-height:10px;position:absolute;-webkit-transition: all 0.2s ease; -moz-transition: all 0.2s ease; -o-transition: all 0.2s ease;margin-top:-258px;margin-left:526px;cursor:pointer;color:#cec343;[/newclass]
[newclass=.revcall .PT_table .PT_tabs_selected]border: 0px;text-align:center;background-color: transparent;font:bold 10px Roboto;text-transform:uppercase;line-height:10px;position:absolute;-webkit-transition: all 0.2s ease; -moz-transition: all 0.2s ease; -o-transition: all 0.2s ease;margin-top:-258px;margin-left:526px;cursor:pointer;color:#cec343;[/newclass]
[newclass=.revcall .PT_table .PT_tabs_selected_hover]border: 0px;text-align:center;background-color: transparent;font:bold 10px Roboto;text-transform:uppercase;line-height:10px;position:absolute;-webkit-transition: all 0.2s ease; -moz-transition: all 0.2s ease; -o-transition: all 0.2s ease;margin-top:-258px;margin-left:526px;cursor:pointer;color:#cec343;[/newclass]